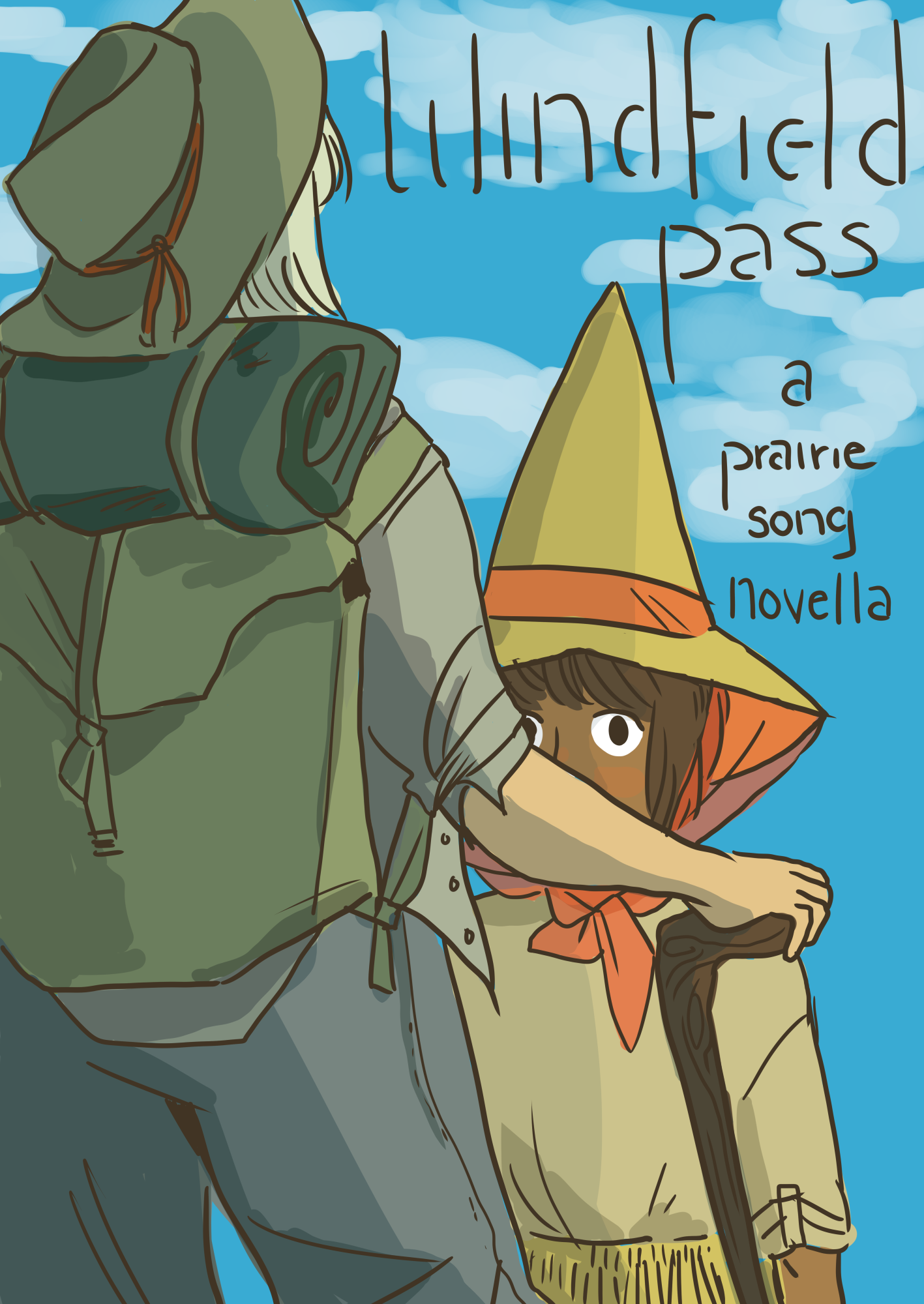 Windfield Pass
Agnes Hopper is a travelling doctor who makes a yearly circuit among several Wyoming settlements - a journey that gets harder every year as her arthritis becomes more advanced. Agnes is the only doctor who visits mutant colonies, too - including the one that raised her. Now, the mutant colony she used to call home has a favor to ask her. Will she escort a four year old who "passes" to be raised in a different town?
Windfield Pass is a stand-alone Prairie Song novella by Alyssa about disability, humanity, and finding common ground in unexpected places. It explores the lines people draw between themselves and others - who is "normal," who is "abnormal," and who is so different that even personhood is withheld from them. What happens when all three of these people are thrown together?
Windfield Pass will be serialized for free for all readers on prairiesongserial.com when Book 1 of Prairie Song concludes (after Chapter 9), and the PDF will become PWYW once the entire story is on the website. It was previously serialized for patrons on our Patreon, and $5+ patrons will gain access to a free download key for this PDF.
Download
Click download now to get access to the following files: